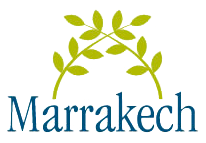 Marrakech
The Story
2012 marked the 40th Anniversary of one of the most exemplary non-profit organizations in Connecticut: Marrakech, Inc.
Marrakech, Inc. provides a broad array of programs for persons with disabilities as well as for those with similar service needs. We assist individuals who face barriers to securing employment, connecting to necessary supportive services, accessing housing, and participating fully as contributing members of the community. The individuals we serve are encouraged to strive for long-term goals such as a higher level of self-sufficiency and greater acceptance by the community in which they live.
GEM was tasked with producing a video that could recap 40 successful years of helping those in need. In addition, we needed to tell the entire history of Marrakech - in less than 10 minutes, and in a way that would capture the emotional stories that make up the vibrant past of the organization.
The video had four principle objectives:
Serve as a commemorative piece whereby viewers could relive Marrakech's rich heritage
Show an overarching brand progression from inception to present, with a strong projection for the future
Show both a broad overview of the organization and specific examples of its reach
Capture the hearts of current and potential donors and demonstrate the present and future use of valuable donations
Production
Over the course of five full days of filming at more than a dozen locations across Connecticut, GEM assembled hundreds of gigabytes of stories from patients, care providers, families, friends and staff members. After more than 40 hours in the editing room, we emerged with a piece that made viewers understand what community means in the context of those with disabilities.
Outcomes
The video premiered to a sold-out crowd at Marrakech's Annual Gala and fundraising increased 10% over the year before, which broke a multi-year record both for the Matching Gift Challenge and for the overall fundraising effort of the event. In addition, the video won a Silver Davey Award, a Gold Aurora Award, and two Bronze Telly Awards in the international non-profit and fundraising categories.
In 2016, GEM was again selected as part of Marrakech's rebranding and 45th Anniversary activities, including creating a new brand positioning statement, executing a public relations strategy, assisting with their 45th Anniversary Gala, and producing their 45th Anniversay Video. We'll update this story by the end of the year on this rewarding and award-winning relationship!