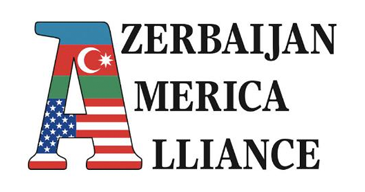 Azerbaijan America Alliance
The Story
In the winter of 2015, the Azerbaijan America Alliance held its annual Khojaly Awareness campaign in the US, commemorating the Khojaly Tragedy that occurred in Azerbaijan in February of 1992.
The Khojaly Awareness campaign aims to restore peace between Armenia and Azerbaijan as a result of the ongoing Nagorno-Karabakh War - a conflict that remains unresolved to this day.
Currently, 4% of Azerbaijan's population lives as refugees and internally displaced persons - the highest percentage of internal refugees of any nation in the world. Yet, with some notable exceptions, the world largely has ignored this conflict.
Campaign
This year, GEM built the creative assets of the awareness campaign which aired from February 17th, 2015 for several weeks both in New York City and in Washington, DC. Outdoor projections and animated boards - including one in Times Square - caught the attention of millions, while subway boards were placed at high-traffic stations in both metro areas to help spread awareness about the Khojaly genocide.
In addition to the out-of-home creative, the Azerbaijan America Alliance also held a guerrilla campaign in downtown Washington, DC, featuring a peaceful march. Altogether, the campaign led to tens of millions of earned media impressions including notable recognition and press from universities, Governors, members of Congress, and several world nations.
In the words of the Azerbaijan America Alliance: "Each year that goes by without addressing the needs of the more than one million refugees created by the war is another year that the moral injustice caused by the Massacre and the Nagorno- Karabakh War lives on. In the interests of peace, justice, and for those that have been lost, the refugees must be allowed to return home."
GEM was proud to be an integral part of this important event, and we send our thoughts and prayers to the victims in Azerbaijan.