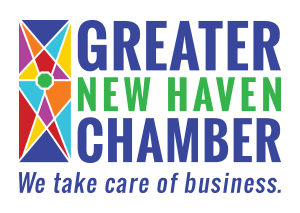 Greater New Haven Chamber
The Story
In the Summer of 2014, GEM Advertising was invited to pitch the Greater New Haven Chamber of Commerce for a new rebranding and marketing project.
The Greater New Haven Chamber of Commerce - or GNHC for short - is a 220-year old institution that enhances regional economic development through two affiliate chambers of commerce across 15 municipalities. After a long, successful history, it was time for the Chamber to revitalize itself through a new strategic plan; mission, vision, and values statements; a new logo, tagline, and marketing plan; and a new website.
After winning the pitch, GEM went to work on four key initiatives - including heightening the GNHC's visibility, creating greater awareness of current programs and services, highlighting the benefits of membership, and creating a consistent, unified look across all outward-facing communications materials.
Strategy & Auditing
The initial rebranding plan started with an extensive research and audit phase. To begin, GEM created questionnaires for the Chamber membership and organized focus groups made up of both Chamber staff and members of all types and sizes.
After lots of brainstorming and through many iterations of logo concepts, GEM engineered the GNHC's new identity:
The Greater New Haven Chamber - We take care of business.
First, GEM eliminated the words 'of Commerce' from the Chamber's name in order to appeal to a younger target demographic. GEM then created the double-entendre tagline, 'We take care of business' to blend the GNHC's two most heralded abilities. On the one hand, the GNHC cares about each of its member businesses, and provides each business with resources to succeed. On the other hand, the GNHC leads economic growth in the region by creating a rising tide that lifts all boats.
Logo Redesign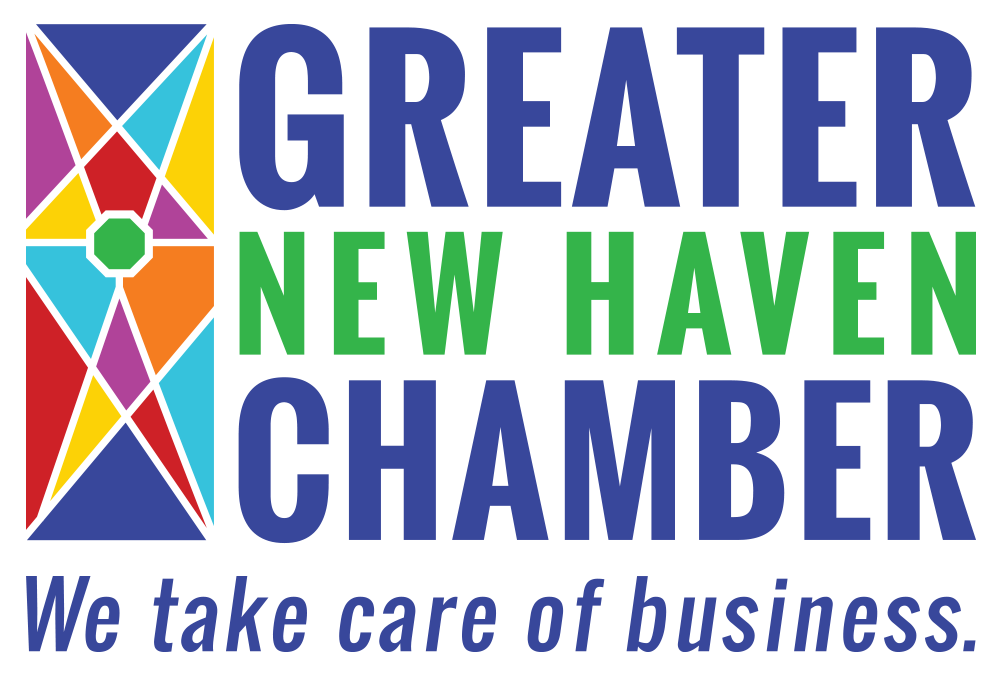 The logo - in the outline of the historic New Haven green - communicates vibrancy, warmth, history, familiarity, and connectivity. The green is a symbol that matches the GNHC in heritage, and also mimics the GNHC's role as a crossroads at the center of the business community. However, the shape is also symbolic of what the GNHC comprises. If you look closely, the shape divides into two Chambers: the Greater New Haven Chamber, and the Quinnipiac Chamber, signaled by the two opposing blue triangles at top and bottom. In the middle, 15 shapes represent the 15 towns in the Chamber's jurisdiction, with New Haven acting as the center hub.
Outcomes and Future
On April 9th, 2015, the new identity debuted to more than 500 of Connecticut's leading business owners, executives, and politicians at the local, state and federal levels at the GNHC's Annual Meeting. As GEM finishes the identity phase and moves into other marketing initiatives, we look forward to updating this story. Meanwhile, the Greater New Haven Chamber will continue to lead the business community by taking care of business - just as it has successfully done for 220 years.